K-3 Enjoying the Snow!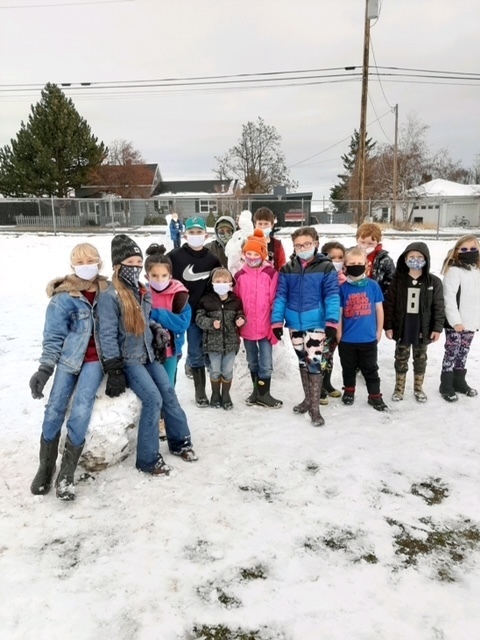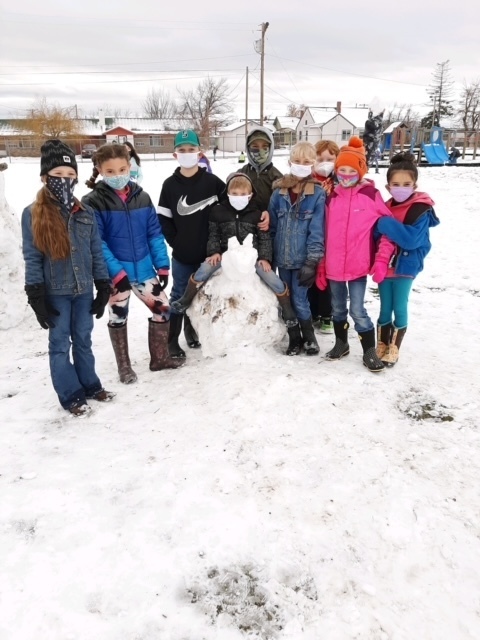 Leadership students are wrapping presents to go under the tree.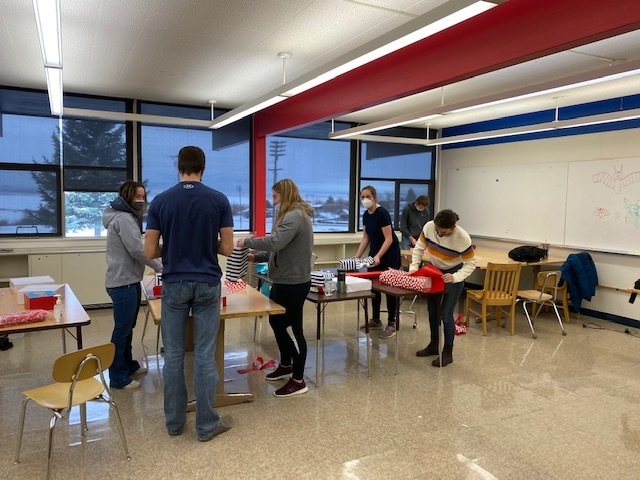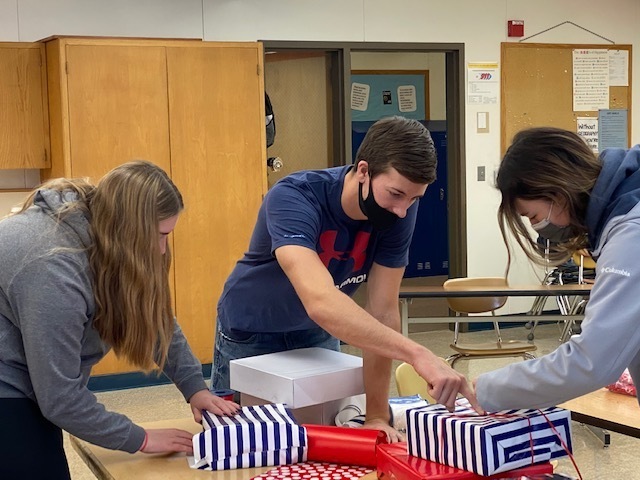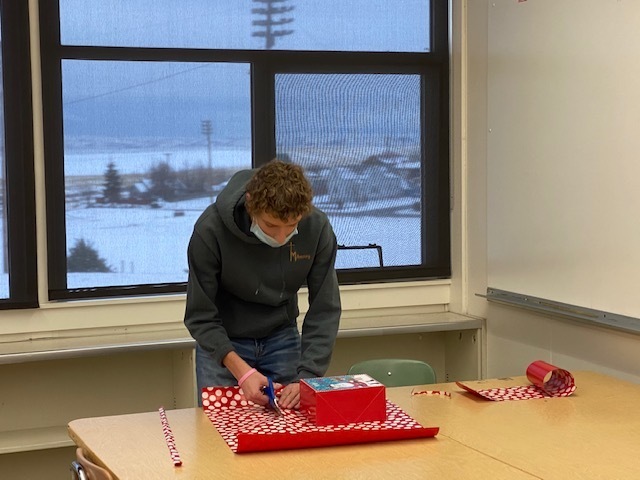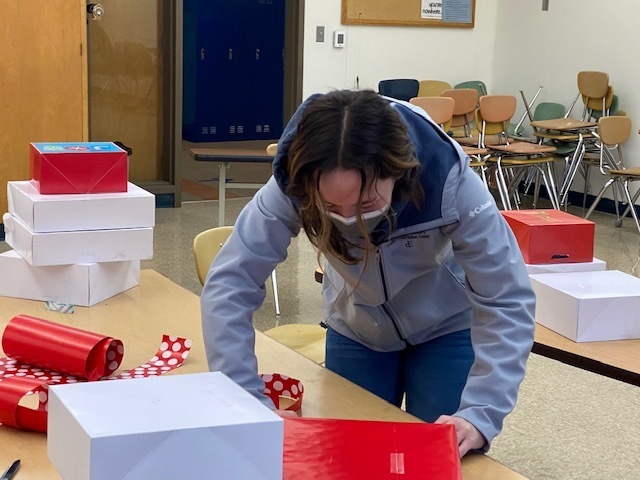 K-1 helped Mr. Humphrey decorate the school tree.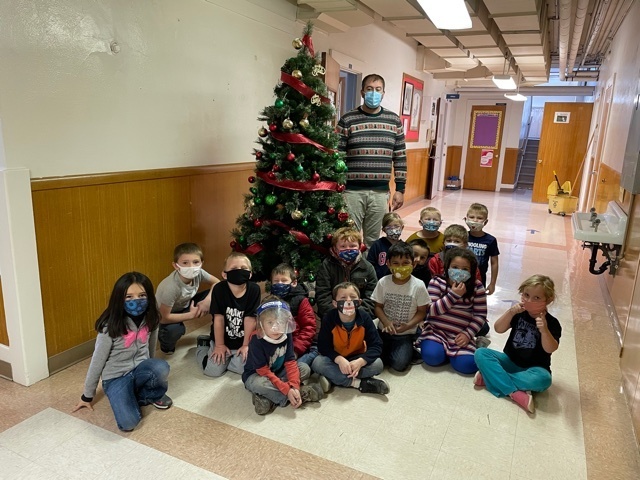 Condon Blue Devils participate in the Light Parade.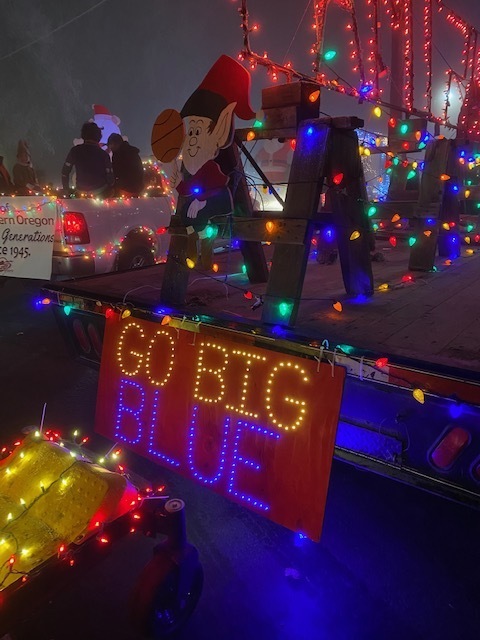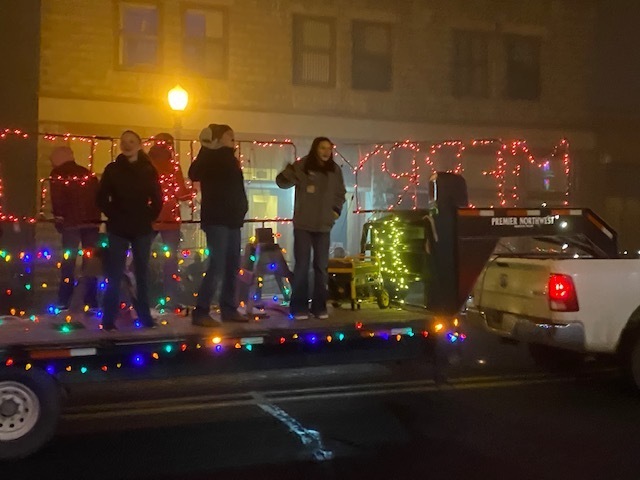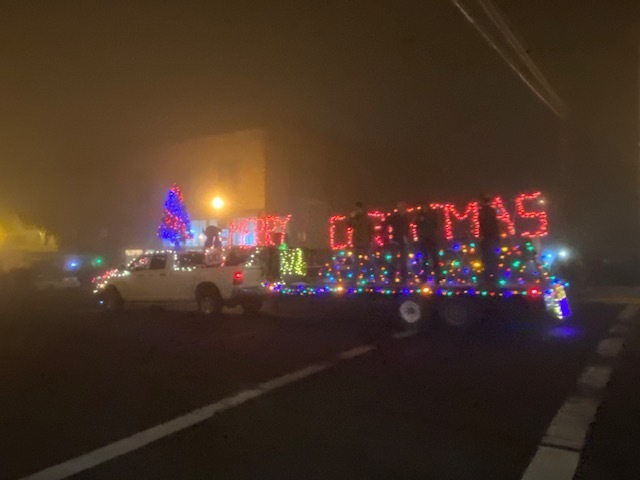 It was great to see the elementary students enjoy their very own pumpkin patch on the track.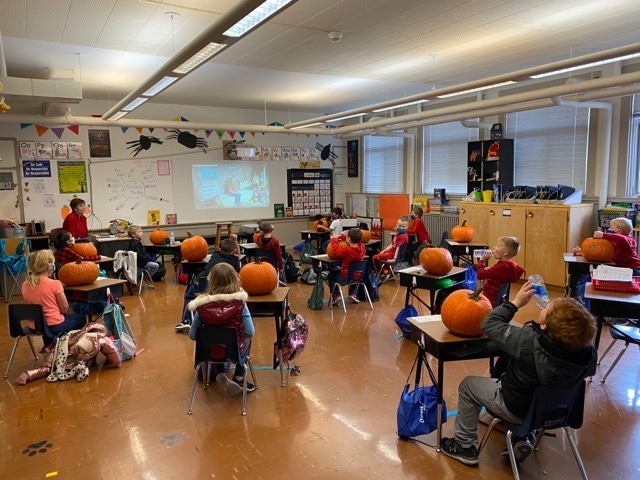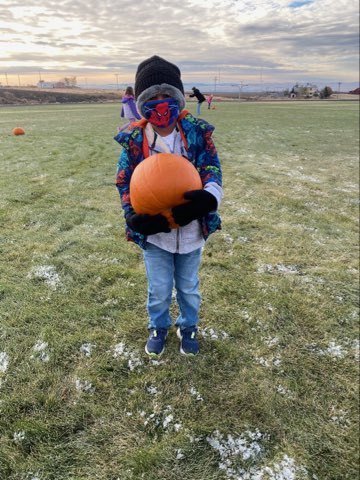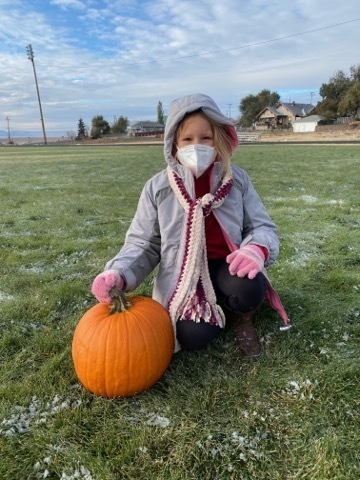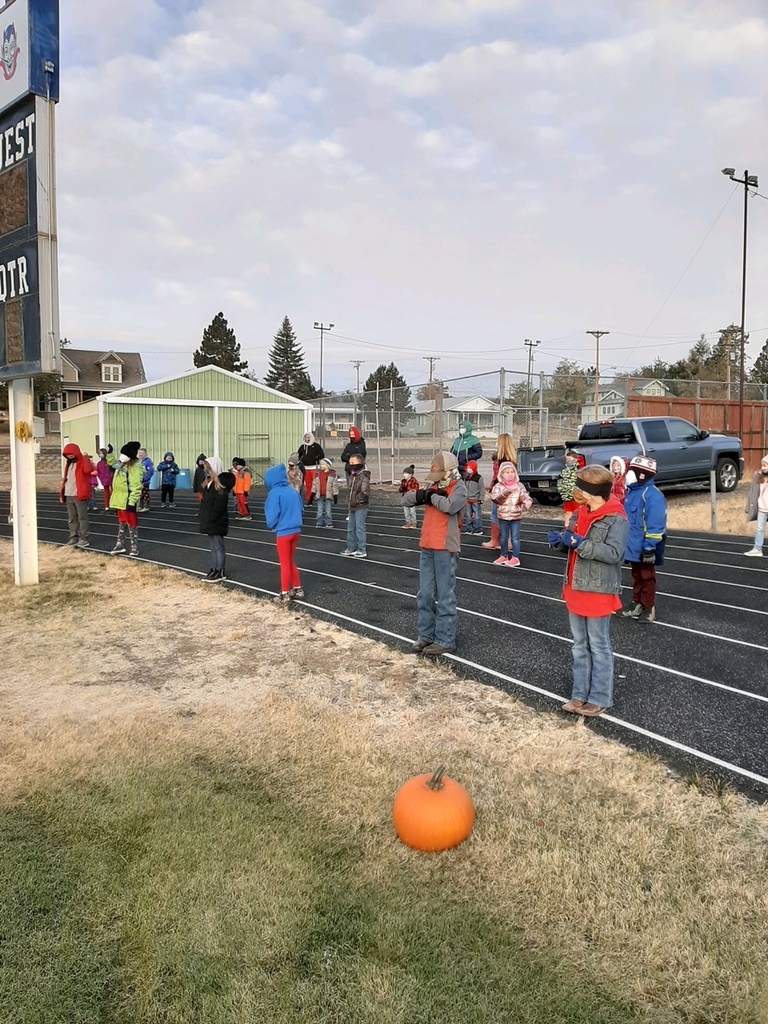 Red Ribbon Week is October 26th- 29th. Monday is "Show you are "Redy" to say no to drugs"- wear red Tuesday is "Team up Against Drugs"- wear Blue Devil, Demon, or favorite team gear. Wednesday is "Turn Your Back on Drugs"- wear your shirts backwards Thursday is "Drugs are Scary"- Wear you Halloween costume

October 2nd is full day of Friday school. It's one of the few 5 day school weeks we have this year. Please continue to check the District Calendar for these dates.

Condon School District was awarded $5,000 from the "Take it to the Court Grant" through the Portland Trail Blazer organization. These funds will be used to help with some of the costs for new uniforms this year. Mrs. Arellano attended the game last night to receive our award.